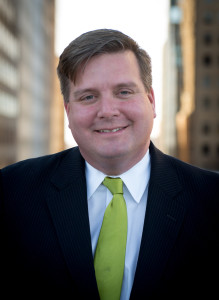 FOR IMMEDIATE RELEASE: (March 7, 2017) – The Claims and Litigation Management Alliance (CLM) is pleased to announce Mr Bart Jay Robey will be speaking on "Hiring and Managing Outside Experts in Catastrophic Injury and Damages Cases" This conference will be held on March 29-31 at the Gaylord Opryland Resort & Convention Center in Nashville, TN.
Bart Jay Robey is a partner in the Oklahoma City law firm, Chubbuck Duncan & Robey P.C. His practice concentrates on defense of products liability, bad faith, and property/casualty claims. Bart received his bachelor's degree in political science and communications from the School of Public Affairs at American University in Washington, D.C. He is a graduate of The George Washington University Law School where he was a member of Phi Delta Phi and the Moot Court Board. Bart was also a clerk for the late Oklahoma Supreme Court Justice Marian Opala.
Bart currently serves as the President for the Oklahoma Chapter of the Claims and Litigation Management Alliance, and was selected as a Super Lawyer-Rising Star in 2016.He is a member of the Defense Research Institute, the Oklahoma Association of Defense Counsel, the Federal Bar Association, and the Oklahoma Bar Association.
About the CLM:
The Claims and Litigation Management Alliance (CLM) promotes and furthers the highest standards of claims and litigation management and brings together the thought leaders in both industries. CLM's Members and Fellows include risk and litigation managers, insurance and claims professionals, corporate counsel, outside counsel and third party vendors. The CLM sponsors educational programs, provides resources and fosters communication among all in the industry. To learn more about the CLM, please visit www.theclm.org.
Contact:
Susan Wisbey-Smith, Chief Communications Officer
Claims and Litigation Management Alliance
susan.wisbey-smith@theclm.org